Full View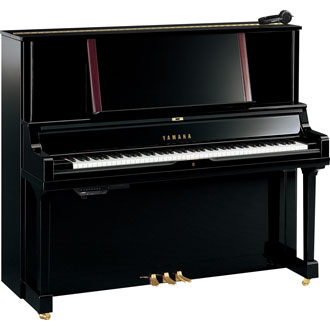 A piano you can play any time you want, with the natural touch of an acoustic vertical piano. The new Silent Piano™ from Yamaha, offering enhanced Silent functions and an even richer sound.
Finish: Meticulously crafted from the finest materials, the YUS5 offers a refined look in an elegant upright design that delivers expressive control, superb sound and natural touch through Yamaha's own Ivorite keyboard. Silent functionality has been added to this YUS5. This is an SH-type type Silent piano™ featuring a CFX sound source.
Size: 52"
Price: $
Call for availability and more info..