GAIL ALLYSON POLK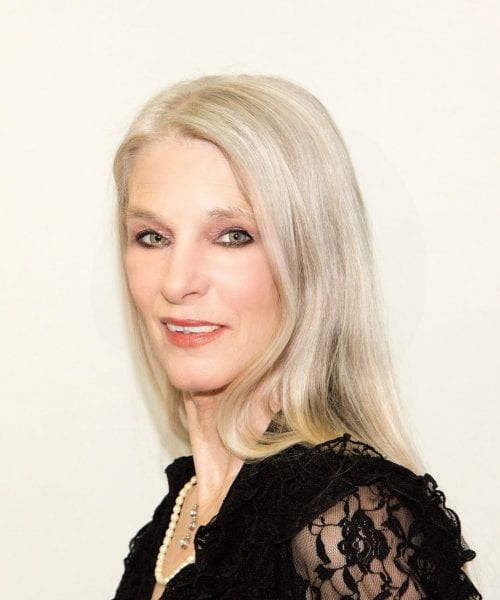 Gail Polk has been employed with Piano Distributors since 2004. She received her degree in "Bachelor of Retail Studies" from Yamaha University in June of 2006.
Gail has also earned the prestigious "Yamaha Touchstone Award" given annually for her superior piano technical knowledge and certifications since 2007. She is also a trained teacher and supervisor of the famous "Yamaha Quick Play" Group Classes which are taught throughout the year at Piano Distributors stores. Her knowledge of all the pianos in the Clearwater Showroom is available to you daily, "helping you to choose the perfect piano for your home, school or institution. "
JIM MILLER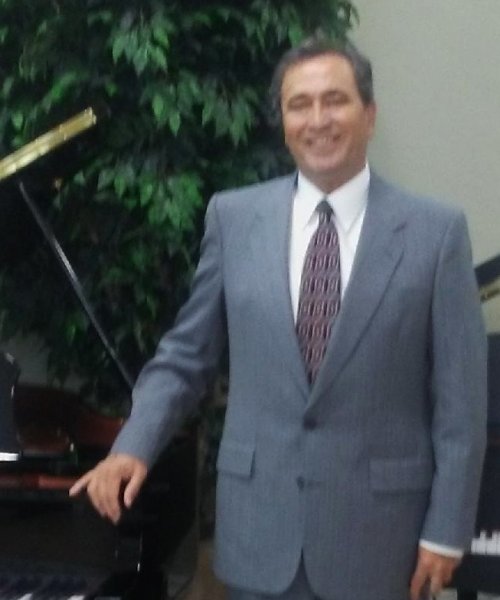 Jim Miller first began in the piano business in 1974. He uses his experience and insight to help his customers find the exact Piano that will bring them joy for years to come. Jim has been with Piano Distributors for a little over 5 years.
Cheryl Brown - Teacher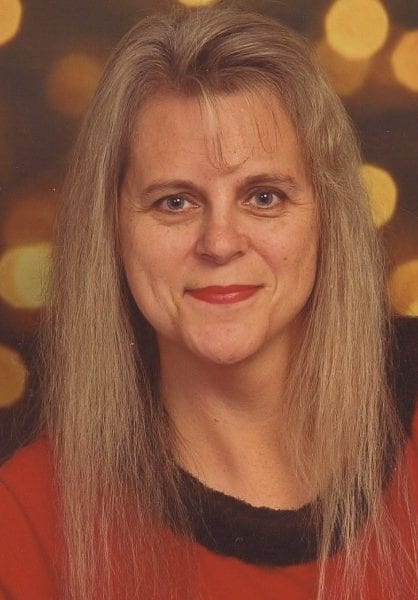 My name is Cheryl Brown and recently retired from teaching K-8 public school music teaching in Chicago. My credentials include a Bachelor of Music Performance (1986) from the American Conservatory of Music in Chicago and a Master of Arts in Music Education (1992) from Northeastern Illinois University in Chicago.
I've taught piano and flute for-over 35 years beginning at a small music store in Monterey, California, my hometown, Nothing I more satisfying than watching a student's sudden smile when they 'nail' that rough part of a favorite song:
For thirty-seven years I've performed in country clubs as well as luxury hotels. I've also performed for Chicago Bears and Bulls legends Michael Jordan, Ryne Sandberg, Walter Payton, and Mike Singletary.
My Teaching Objective: My commitment to you is teaching you YOUR favorite songs and thoroughly enjoy your lesson! My hope is that each student has an eagerness to return to each week with enthusiasm.
Carmel17mldrv@aol.com
Barbie Glenn - Teacher

Barbie Glenn
Barbie has been performing in local venues and accompanying vocalists and instrumentalists for the past 30 years. She has taught piano for more than 20 years of that time. She holds a master's degree from the University of Washington in music education with a focus in children's voices. She earned her undergraduate degree in music education with a concentration in piano from Florida Southern College.
.She has taught music (K-12) in public as well as private schools and has taught college-level music education and aural theory classes. She spent 10 years directing and leading church music before returning to teaching. For the past several years, she has been teaching private piano, summer music camps, and home-school music classes. She enjoys getting to know her students, developing individualized lesson plans for each one, and carefully guiding them to find success in their musical goals.
YAMAHA QUICK PLAY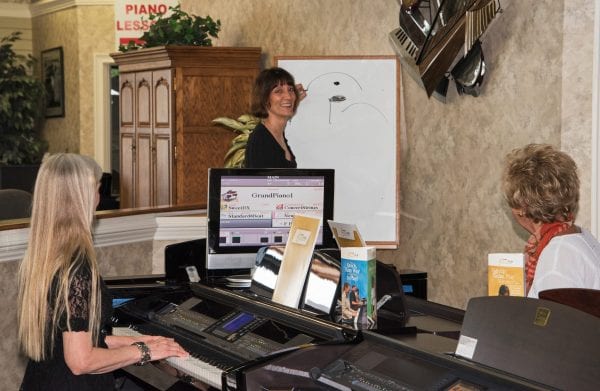 As the Clearwater-St. Petersburg area's exclusive Yamaha piano dealer, Piano Distributors' Clearwater location is fast becoming a central hub of musical activity with ongoing piano lessons, recitals and special musical events.